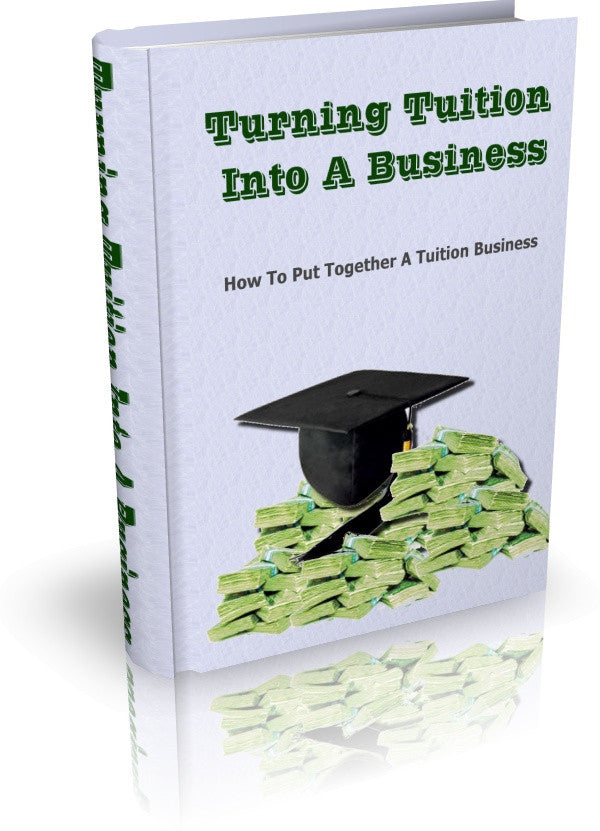 Turning Tuition into a Business
About A Tuition Business
  
As with all business endeavors, there is a need to do some research into the intended field before actually making the commitment to start the business entity. Several different factors should be carefully considered and weighed, in order to ensure the right decisions are made.
There is a need to identify the niche or void the intended business is capable of filling. If this identification process proves to be fruitful there is a better chance of venturing into a field that will yield positive results.
However if this is not identified there is also the real possibility of venturing into an already saturated market thus creating unwanted competition and stress for the new business owner.

There are many reasons why people make the decision to start up their own business ventures. Some of these reasons may include the need for another source of income, a need work for one's self, a need for more flexible work time frames and many others.
Any one of these reasons can be attributed to the interest in wanting to venture into the tuition business. However one should consider deeply the reason for the desire to start up this particular business venture. 
Once the individual has identified the need to venture into the tuition business, preferably after all the relevant research supporting this decision has been carried out, the next step would be to actually get into the actual motions of setting up the venture.
Venturing into one's own business provides the opportunity to be the "boss" and this then presents the privacy platform to exercise personal judgment and business acquirement.
The need to share authority and get consent for everything is not longer applicable when one has his or her own business and this freedom can be exhilarating and enticing.
The tuition business is something that is looked upon with a certain amount of respectability, as this esteemed profession is normally built around people with integrity and commitment to the nurturing of young minds.
---