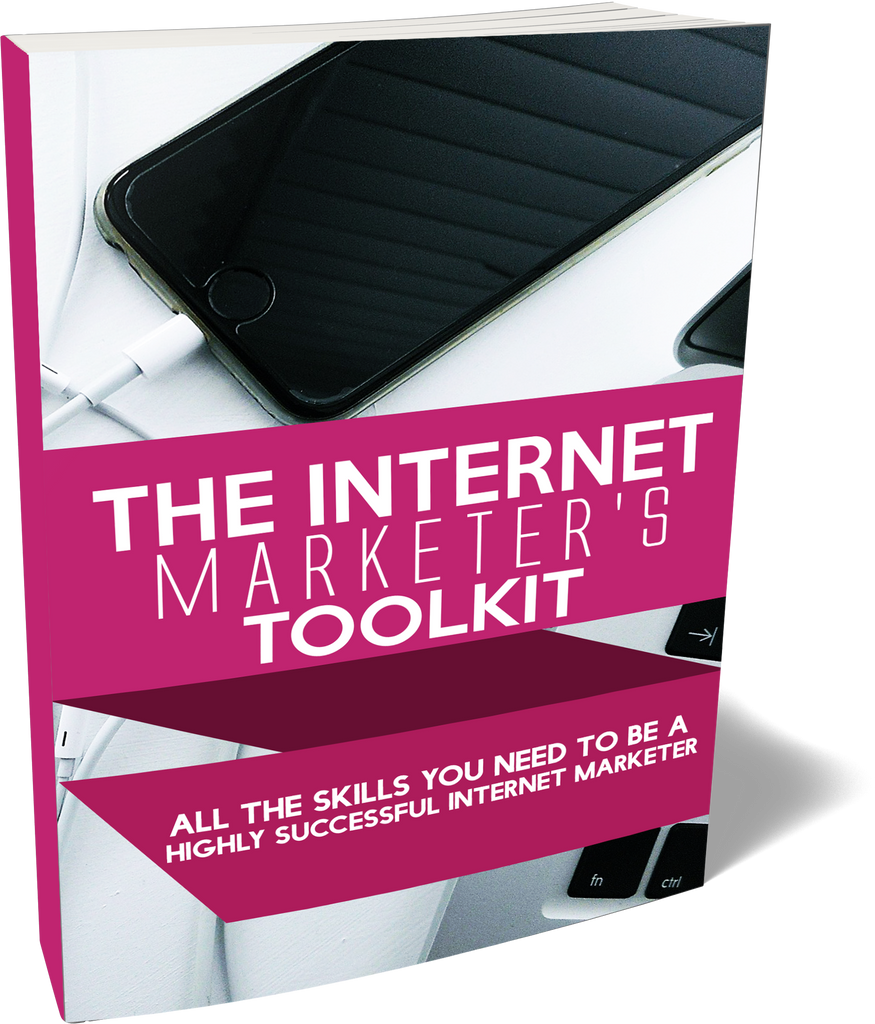 The Internet Marketing Toolkits (eBooks)
From:  Rich PLR
Dear Friend,
Internet marketing can mean a lot of things. For some, internet marketing is practically synonymous with affiliate marketing. This is the process of selling products made by other people in order to earn commissions.
But internet marketing can be more than that too. Of course, internet marketing can mean building a website or a blog, building a massive audience for that platform, and then making money from adverts, or selling your own products.
The fact of the matter is: internet marketing means getting the word out on the web and it means creating brilliant content.
And if you can do either or both of those things, then you can make the web work for you.
Once you do that then pretty much anything is possible.
The only problem is that very few people have any idea what makes the web tick. People tell me they want to start their own business selling crafts, or they tell me that they want to start blogging for fun but they have zero clue what that entails.
If you're sitting there smugly thinking that you already know the basics of internet marketing, then time for a reality check. Because even if you know the basics of internet marketing, there's a good chance that you don't have all of the advanced skills you need to really make any project into a success.
Here's where my advice for you comes in.
With My Advice, you'll be able to...
Learn the basics of internet marketing 101 even if you have no prior experience.
Learn how to turn any idea or concept into a reality.
Market any small business online.
Learn tools that will make you immensely employable, to the point that you are never without work.
To make it easy, I've put together a step-by-step guide that will show you exactly how it's done...
Introducing… The Internet Marketer's Toolkit
All the Skills You Need to be a Highly Successful Internet Marketer
No stones are left unturned when you get your hands on this now.
You will become a complete expert at Using the Skills You Need to be a Highly Successful Internet Marketer, and you'll get everything you need inside to do the same…
Here's Just A Quick Preview Of What You'll Discover Inside...
What Makes the Web Go Around
✓     Better Than Google AdSense
How to Do It (Internet Marketing)
✓     Search Engine Optimization
✓     More Marketing Strategies: SMO and More
The Power of Great Content
✓     How to Write for the Web
✓     The Power of Persuasive Writing
Branding Done Right
Building a Website
Creating Logos and More Graphic Design
Photography, An Underrated Web Skill
✓     The Laws of Great Photography
Video
Developing Your Skills Further
Plus, a whole lot more...
This is the easiest way to actually Use the Skills You Need to be a Highly Successful Internet Marketer!
Who Needs This Step-By-Step Guide?
If you answer YES to any of the below, you need this…
You want to create and sell digital products.
You want to monetize online content.
You want to promote yourself to grow your own career.
You want to earn additional income
You have no idea of what makes the web tick.
You want more people to view your website or articles.
Does This Sound Like Exactly What You Need? But maybe your question is: How Much?
If you were going to hire an Internet Marketing expert to show you how its done, you could easily find yourself investing hundreds of dollars for this sort of coaching…
In fact, many people invest hundreds and thousands of dollars to get into coaching programs or attend workshops...
But, you won't have to invest anywhere near that today.
And it just keeps getting better…
When You Make The Wise Decision To Grab This Today, You'll Also Get These Fast Action Bonuses…
Fast Action Bonus #1 – The Internet Marketer's Toolkit - Cheat Sheet (Valued at $27)
This cheat sheet is a handy checklist that makes it easy to get started.
It breaks up the entire guide into easy-to-follow steps so that you can make sure you have all the highlights of everything covered inside right at your fingertips.
Fast Action Bonus #2 – The Internet Marketer's Toolkit - Mind Map (Valued at $17)
Some people learn better by looking at a mind map. This mind map gives you an overview of everything covered inside the guide. You can also print it out for quick reference anytime you need it!
Fast Action Bonus #3 – The Internet Marketer's Toolkit - Resource Guide (Valued at $17)
The Resource Guide gives you a quick point of reference to all of the resources mentioned throughout the guide.
This makes it easy to plug-in and stick with what you're looking for.
Try This Guide On MY DIME… There's No Risk!
There are a lot of people that claim to offer a solution to Internet Marketing, so it's understandable if you're a little skeptical.
I can keep telling you just how great my guide is, but you really need to go through it and see for yourself what it's all about to know if it's for you…
That's why I'm going to give you a FULL 30 days to decide if this is for you…
If for any reason, or no reason at all, you're not 100% satisfied with what's inside, simply send me an email, and I'll refund every penny of your tiny investment…
No questions asked!
Click The Button Above Now To Lock-In a Huge Discount And Get INSTANT ACCESS…
Thank you so much for taking the time to take a look at this extremely limited offer that has the potential to help you become a complete expert at Using the Skills You Need to be a Highly Successful Internet Marketer! I'll see you on the inside!
---