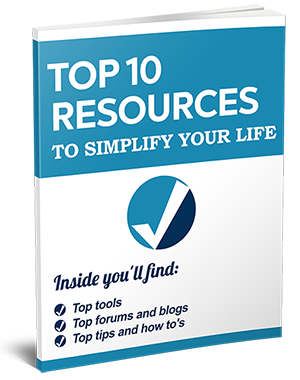 The 5-Minute Guide to Scaling Back Your Life (eBook)
Everyone these days seems to be focused with achieving more, doing more and pushing forward. We live in a time where the culture is to praise those who achieve a lot and who live life to the fullest. The more experiences we have, the more we area deemed to be 'living life'. At the same time, if we can achieve more at work, manage more relationships and have lots of hobbies and side activities, then surely we must be more successful as people.
And this 'more is more' attitude also bleeds into other areas of our life. Commercialism and capitalism pushes us to keep filling our homes with new possessions, while we're constantly working longer hours in the office and spending more money on more memberships, services and things we probably don't need…
The price of all this? Oh, only our sanity!
While there's nothing wrong with trying to push forward and do more – and while living life to the fullest is certainly to be celebrated – it's also highly important that we recognize our limits and know where to draw the line.
The ultimate fact of the matter is that we can't have everything. We can't do everything. And if you keep trying to, then you'll end up not really getting satisfaction from anything.
For many of us, it's simply time to scale back and to start living a little more simply again…
---