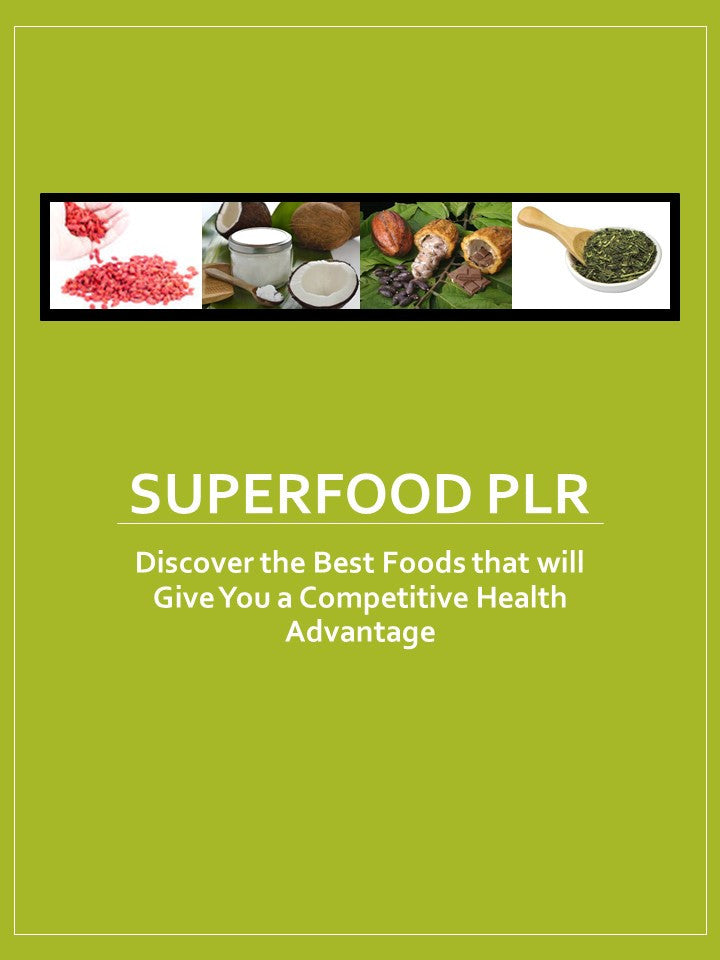 Superfoods
Dear Customer,
Have you been giving any thought to improving your diet and eating healthier, more nutritious foods?  Are you concerned that you aren't doing enough to avoid the risks of developing cancer, heart disease, high blood pressure, diabetes, etc.?
If you answered yes to any of those questions, you are not alone.  Many people are exploring ways to get healthier and I have something that can help you out tremendously.
Many people get confused as to which foods are the healthiest and offer them the most nutritional benefits.  With so many health products and health claims being made, it can be overwhelming.
End the confusion now and take a look at our Superfoods report.  It is a helpful guide that will give you all of the information you need on the healthiest foods available.
Inside you will learn about the most nutritious Superfoods available that will provide you with plenty of antioxidants, vitamins and minerals that your body needs.  
Additionally, you will learn about the various medical conditions that these foods can help treat and prevent. 
Take a look at some of the foods that are covered in detail in this report:
Acai berries
Coconut Oil
Spirulina
Flaxseeds
Maca root
CacaoGrab your copy of our Superfoods report and start making the healthy changes you and your body deserve. You will thank yourself later.
This report will show you the exact foods you should be eating so that you can start getting healthier today. Others have had great results incorporating these foods into their daily diets and so can you!
---