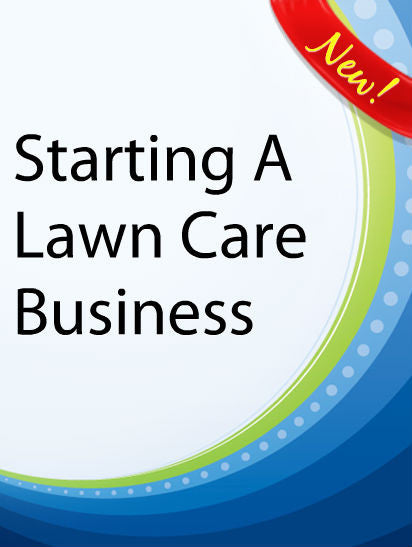 Starting a Lawn Care Business PLR Ebook
Do you want to be your own employer? Do you think you could run your own business?

Furthermore, are you interested in building a business you can then sell for more than what you paid into it?

If so, you should consider starting a lawn care business.

A lawn care business offers you an opportunity to become financially successful through self-employment. In fact, there are many advantages to becoming involved in this type of business. They range from independence to low cash input to easy entry.

Through the release of the Starting a Lawn Care Business eBook, you are going to learn how you can create a massive traffic storm to your company.

Are you capable of running a small business? You need to consider both advantages and disadvantages carefully before you decide to start-up in this business. You also need to look at your own character.

If you believe the advantages outweigh the disadvantages, then consider it a step in the right direction. If you are a self-start, self-motivator and determined, this is a positive. If you are also a conscientious people-person, this is also a good indicator you may be successful.

It is all covered in this comprehensive manual on starting your own highly successful lawn care business.

Grab your instantly downloadable version now!
Other Details

- 25 Articles (TXT, DOC)
- Ebook (PDF, DOC) 45 pages


---