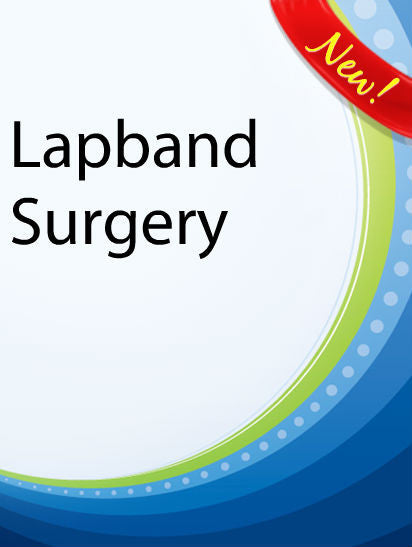 Lapband Surgery PLR Ebook
The Lapband Surgery eBook is your complete guide to finding out about Lapband Surgery and if it's for you.

You'll learn about the history of weight loss, why diets fail and why most people gain back all the weight they once lost.

You'll learn about Lapbands, what they are and if one might be right for your specific situation.

You'll learn how easy the procedure is and how incredibly fast the recovery time is to get back to your normal life.

You'll also discover the truth about your diet on the Lapband program and how much weight you can expect to lose.

If you want to lose weight and you're sick and tired of all the fad diets and fly by night programs, this is exactly what you need.

Everything you need to make an informed and educated decision is covered in the Lapband Surgery eBook including finding, choosing and working with a quality surgeon.

Grab your copy of this life-changing book now!
Other Details

- 25 Articles (TXT, DOC)
- Ebook (PDF, DOC) 32 pages
---