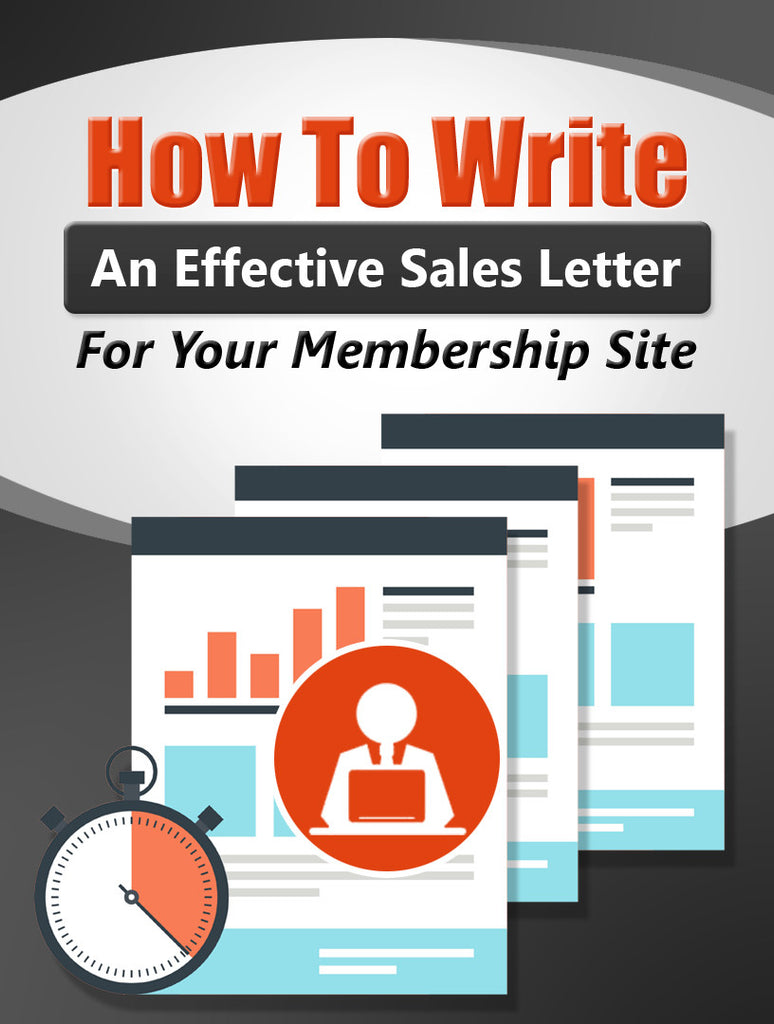 How To Write An Effective Sales Letter For Your Membership Site
Discover How To Write An Effective Sales Letter

For Your Membership!
In this report, you're going to take a closer look at something that
is absolutely basic and fundamental to success as an Internet marketer.
However, it's also the one thing that is most prone to mistakes and
missteps that, in the end, lead to lost sales and reduced profits.
---