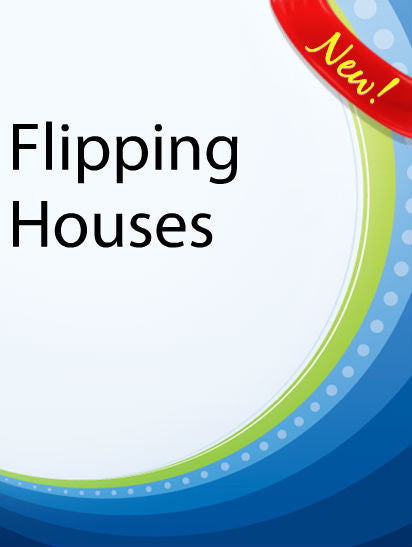 Flipping Houses PLR Ebook
Would you like to have some extra income? Who wouldn't?
Did you know you can make thousands of extra dollars every year ON TOP of your existing income by flipping houses?
You can turn real estate investments into tidy sums by getting into the house-flipping business.
Don't like your current job? With house flipping you can work and invest or quit your current job and make money flipping houses!
House flipping is not only profitable, it's rewarding and often helps out the community.
Our book will tell you everything you need to know about flipping houses and making huge profits!
We'll teach you how to find and flip houses with as little money as possible.
We go over all the benefits and obstacles of house flipping, as well as things you should watch out for.  
This book is  the one-and-only complete guide to flipping property for money; you won't find another like it!
Other Details

- 25 Articles (TXT, DOC)
- Ebook (PDF, DOC) 39 pages
---