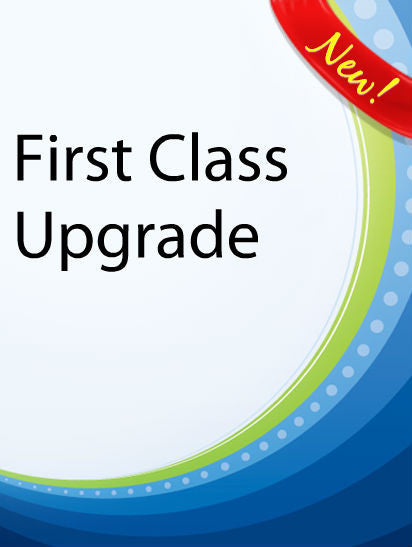 First Class Upgrade PLR Ebook
Do you love to travel but hate the coach experience?

Do you look with envy at the gates to first-class style, care, and comfort?

Do you wish you could fly on your terms and still stay within your budget?

If this sounds like you, you are in luck!

Most people do not realize that airline options are not set in stone. With the right information and a little effort you can fly first class every time you board a plane… and still stay well within your budget!

The reasons that a person would want to upgrade from economy to first class are obvious, but the prospects seem bleak. Research and ingenuity can be of great benefit to anyone who wants to upgrade to the next level.

Get the secrets to making the most out of your travel including: finding the lowest prices on tickets, airport lounge information, and tips to help you get an upgrade.

Part of the art is using your communication and people skills to move you to a better seat. The other part is pure skill and luck.

With enough persistence and research, and the help of the information in this book, you can develop a talent for upgrades, and be the one in the seat of control every time you book a flight!

Grab your instantly downloadable version now!
Other Details

- 25 Articles (TXT, DOC)
- Ebook (PDF, DOC) 40 pages


---