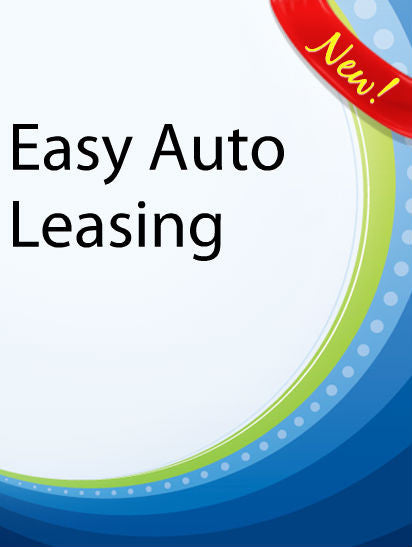 Easy Auto Leasing PLR Ebook
Have you ever thought about leasing a car or truck?
Does the thought of getting into a leasing deal leave you confused?
Are you afraid of getting into some costly contract that you can't get out of?
Leasing a car doesn't have to be scary or expensive!
I can give you all the information you need about leasing a car with ease!
Leasing a car can be a great financial plan to help you make a sound future investment!
If you don't know the ins and outs of leasing you could get stuck with a really bad deal!
Don't get tricked or scammed, learn the basics and the tricks so you can get great leasing deals that you won't regret!
Everything you need to know is in one easy-to-read guide: Easy Auto Leasing!
Other Details

- 25 Articles (TXT, DOC)
- Ebook (PDF, DOC) 38 pages
---