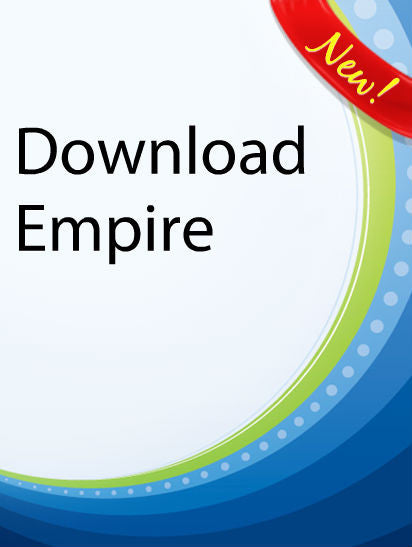 Download Empire PLR Ebook
The publishing world has been turned on its head over the last few years, thanks to the internet.  It used to be that authors had to spend long months or even years producing a manuscript, followed by more long months or years of shopping it around to publishers. 
For most people, all of that work never paid off.  They were never able to convince a publisher to print and distribute their book.
Now, however, the world is completely different.  The internet is a HUGE marketplace for all sorts of writing, the most profitable of which is information products. 
What are information products?  Quite simply, they are eBooks written about nearly any subject you can imagine.  And best of all, you don't have to be an expert to write one!
Even if you have never written anything longer than a "thank you" note, you CAN be a successful author of information products! 
So what are you waiting for?  Thousands of people just like you are making huge amounts of money selling information products every single day.
Isn't it time you joined them?
The first part of this secret is very simple:  choose the right niche audience.  The biggest mistake people make is trying to sell eBooks written about subjects that are way too broad.  You have to get very specific about finding a niche audience that's interested in buying what you have to sell.
This means instead of selling an information product about parenting, for example, you should narrow down the audience with an information product about dealing with toddlers, surviving the teenage years, and the like.
Now isn't that easy?
The second part of the secret to selling information products is to constantly keep looking for new niche audiences.  Why?  Because at some point, regardless of the niche or subject, your sales will start to slow down.  It's normal, in fact, as you start to run out of potential customers in that particular audience.
The only way to keep the profits rolling in (and believe me, they WILL roll in like you have never imagined) is to continually find new niche subjects and start selling new information products to each audience.
Other Details

- 25 Articles (TXT, DOC)
- Ebook (PDF, DOC) 71 pages
---