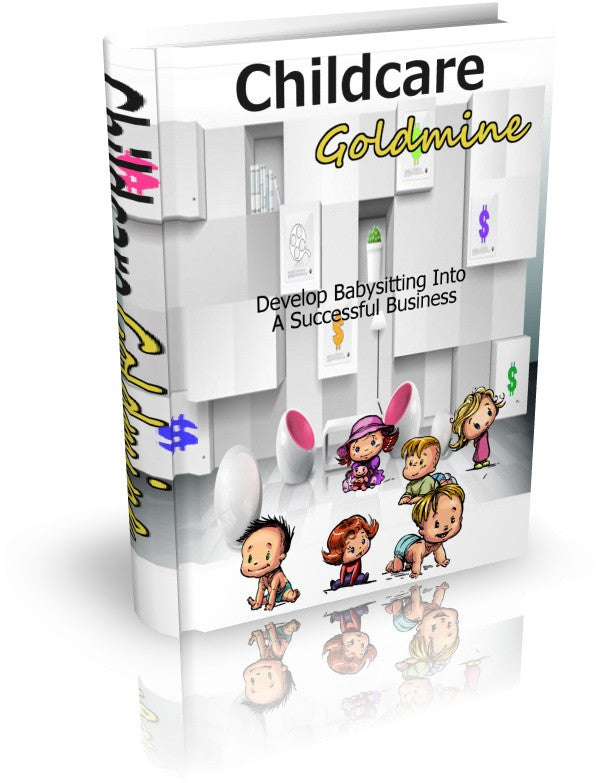 Childcare Goldmine
About The Childcare Business
  
With most parents today opting to go back to work full time there is a need to find reliable and reputable childcare help. There are many establishments that offer such services but a discerning parent would wisely research the centre before actually making a commitment to send his or her child there. Places that offer childcare help which encompasses the essence of safely, health, promotions of physical, emotional and cognitive skill should be seriously considered as a requirement and a necessity and not just an advantage.
Ideally childcare establishments should be able to facilitate suitable social development platforms. Having programs in place as part of the daily routines is something that should be included so create learning curves for the children.

Learning how to interact, be friendly and learning how to share are all elements that would be constantly reinforced within the boundaries of the childcare philosophy.
Providing for childcare does not simply mean finding a centre to dump a child in for a stipulated period of time. As in most cases this time frame a child is left at the childcare facility is rather significant there needs to be some serious thought and requirement studied in order to identify the type most suited to the needs of both the parents and the child in question. 
If an individual is considering venturing into the childcare venture as a business entity there should be some training and certification points that should be considered. Without these elements, getting the supporting documentations that would help to legitimize the establishment would be difficult indeed.
As in every business entity there are always some legal issues that require consideration and adherence. Therefore in the effort to ensure the childcare establishment is legal on all fronts, there is a need to ensure the relevant aspects have been designed according to the laws set.
Ideally the centre should be able to depict similar qualities of a home environment if not better conditions, in order to entice the prospective parent to signing on the kids at the childcare centre.
Government endorsements will also only be given if the various standards laid out by law are adequately adopted and met.
---