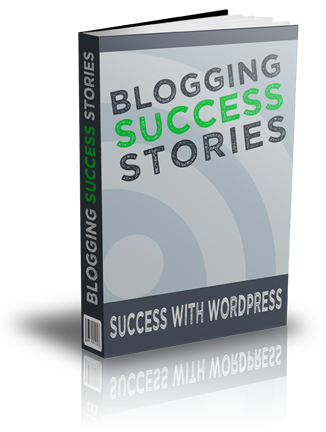 Blogging Success Stories
The Best Way to Learn is To...
FIND SOMEONE WHO HAS BEEN THERE AND DONE THAT.
If You Are Looking for Inspiration for Your WordPress Website, then Read Below...
Dear Friend,
Humans are funny creatures aren't they?
We are the only species that can learn from other's experiences. That is a pretty big advantage when you think about it. We don't have to experience something ourselves, we can from people that have already experienced it and are willing to share their story. The funny thing is...
HUMANS OFTEN IGNORE THIS EVOLUTIONARY BENEFIT!
We take this fact for granted, and our progres suffers for it.
Take WordPress for example. It is a super powerful website platform that is used by millions of people. Still though, you see people making the same mistakes, or wasting time doing everything trial and error.
There is certainly a positive feeling when you accomplish something on your own, so I get it. However, in the spirit of efficiency, why not avoid some of the common pitfalls, by learning from the people who already put in the "trial and error" time.
In fact, why not start at the top and learn from WordPress experts who have made fortunes from humble beginnings?
Don't even wait, start learning now with...
BLOGGING SUCCESS STORIES
"SUCCESS WITH WORDPRESS"
This 34 page eBook showcases four massive success stories that were born from a simple WordPress blog. Each story will present you a chance to learn form people who started much where you are. Get insight from people who have been to the top of the mountain.
Chapters Include:
Introduction
Case Study #1 Kevin Muldoon
Case Study #2 Zac Johnson
Case Study #3 Nicole Dean
Case Study #4 Celene Harrelson
Case Study #5 Angela Willis
Amazing WordPress Statistics
10 Top Tips for WordPress & Business
Conclusion
If you want some inspiration and are willing to learn from the experiences of others, click the download button below for instant inspiration!
---