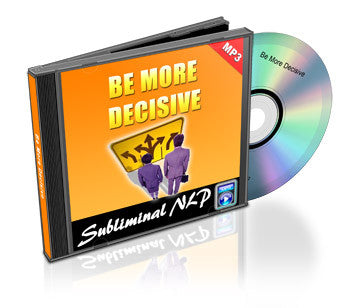 Be More Decisive (Audio)
"Make That All Important Decision"
Running Time: 1 Hour 0 Minutes
Description: Are you sick of people taking advantage of and treated like a doormat?
Well now you CAN do something about it!
Stop being passive and begin taking control of your life. The "Be More Decisive" audio seeks to retrain your mind to make decisions that benefit YOU.
Enjoy feeling of being in control once again, as your assertiveness increases.
---