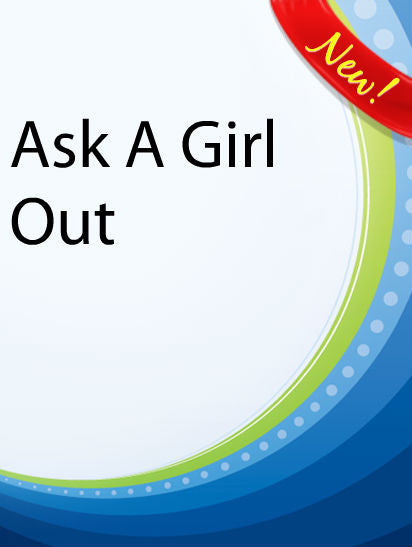 Ask A Girl Out PLR Ebook
Do you have a lack of confidence or are you just down right scarred to asked women out on dates?

Do you fear that they will reject you, laugh at you or make fun of you for even asking them out?

If you answered yes to either of those questions, don't worry, you're not alone. There are a ton of guys out there just like you.

Fear of being rejected is something that we all face at one time or another but thankfully, there's a solution!

It's called the Ask A Girl Out eBook and it will show you how to score dates with hot women starting today.

You'll learn about dating, the mannerisms of women and how you need to approach them.

You'll also learn how you can easily get dates with beautiful women even if you're a senior citizen, single dad or just a single guy!

The complete system for dating success is available in the Ask A Girl Out eBook and is available for instant download!

Grab your copy and start getting dates with good-looking women today!
Other Details

- 25 Articles (TXT, DOC)
- eBook (PDF, DOC) 32 pages
---