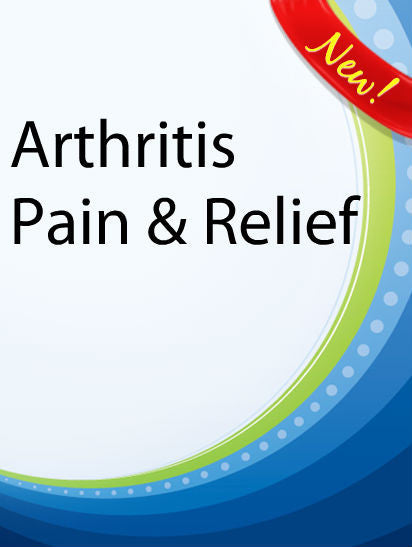 Arthritis & Pain Relief PLR Ebook
You don't have to live with that pesky arthritis pain anymore.

The Arthritis & Pain Relief eBook shows you the easy way to getting away from that pain not only now, but forever.

You no longer have to struggle with the pain that so many of us deal with but fail to find a real cure for.

All you have to do is follow the simple steps in the Arthritis & Pain Relief eBook and you'll be on your way to permanent pain management.

You'll discover all the information on the most common cures and why they may not work for you.

You'll also learn about methods of pain relief that you may not have heard of that may work well for you.

Best of all, you're going to discover how to find the best solution for your specific situation, so you have permanent pain relief.

This is a completely "for you" book that will give you the relief you need to get on with your life.

No matter what your level of pain, you're going to learn how to change your life for good.

Get your copy of the Arthritis & Pain Relief eBook via instant download so that you can cure your pain now!
Other Details

- 25 Articles (TXT, DOC)
- eBook (PDF, DOC) 45 pages
---